"Oh no."
Five minutes into the race, I thought I might have to declare DNF (Did not finish). Even the announcer had warned us at the Start point, of a particularly difficult day with many participants pulling out at the sea swim leg of the race.🌊
But as I pushed past the crashing waves, I thought about all the people and events that made this race possible, and found the courage to carry on.
It was a 750m sea swim, 18km bike and 5km run.🌊🚴🏾‍♀️🏃🏽‍♀️
I emerged 11th out of water, 8th from the bike leg and finished 7th in my category, alongside Cliff, who waited close to the finish line to cross it with me. 🥹
*To so many of you who've cheered us on, to all my workout buddies who've encouraged me since I restarted my fitness journey a year ago, to all our babysitting friends (you know who you are!), to @tabithazhane for filming us today and so many of you for praying for us… Thank you for giving Cliff and I this memory of God's goodness that will buoy us through dark times for decades to come. ⭐️
Thank you @trifactor_series for such a well organized race! Way to go! 💪🏾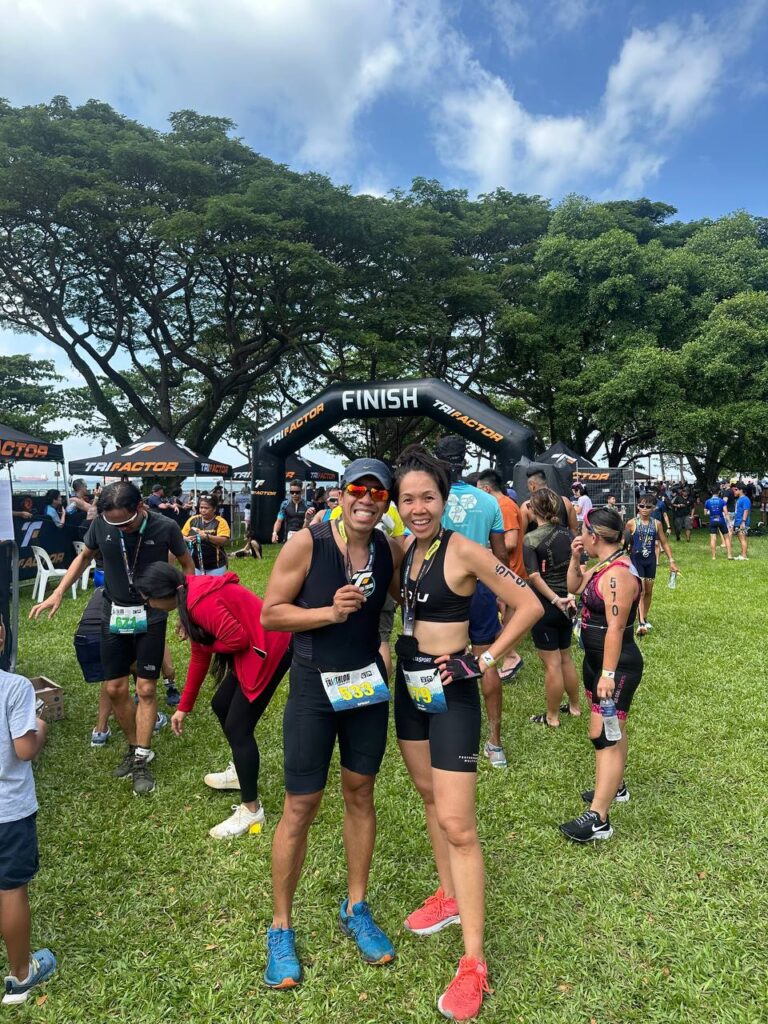 Finishing together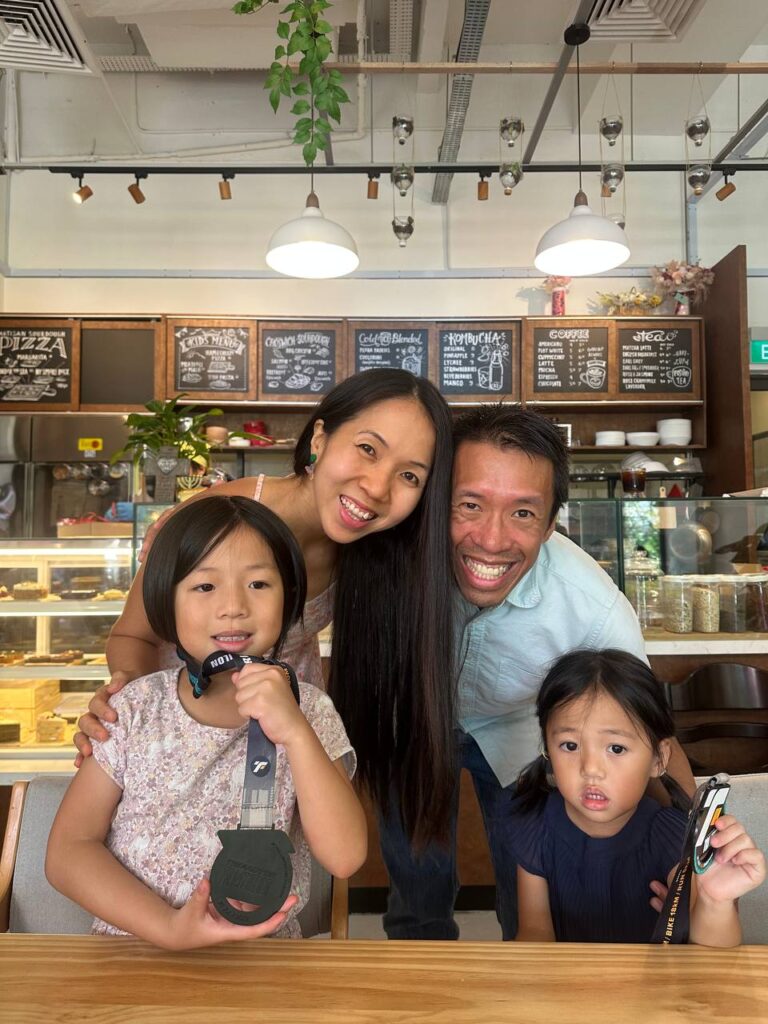 Our kids and our medals!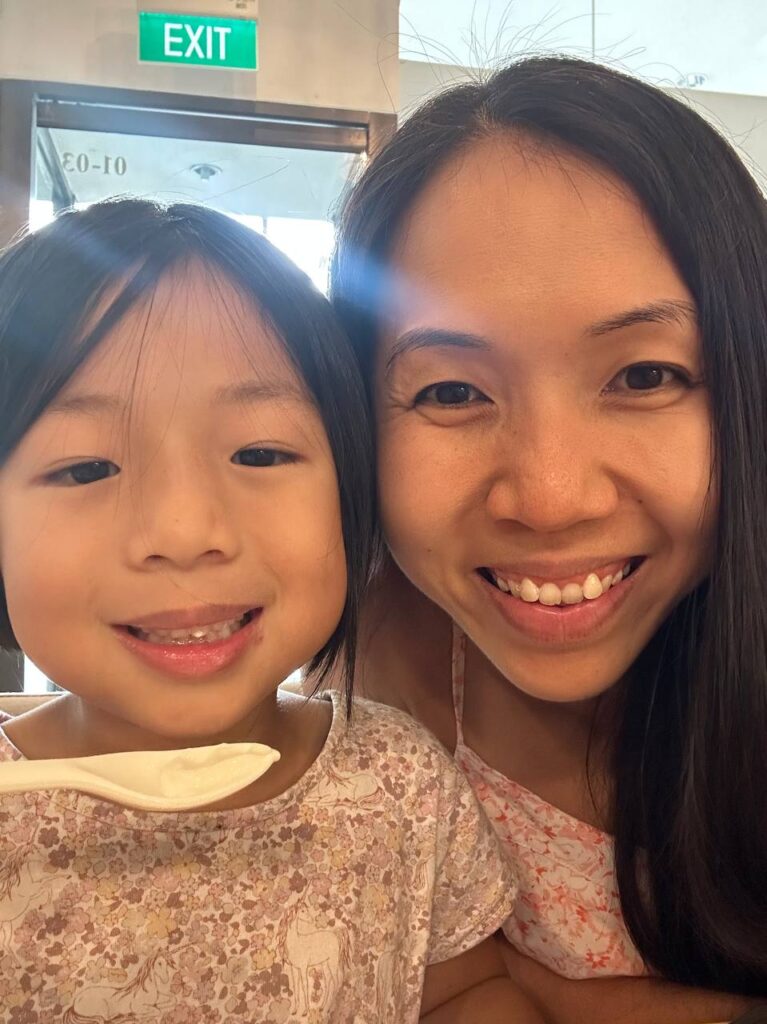 Ice cream post-race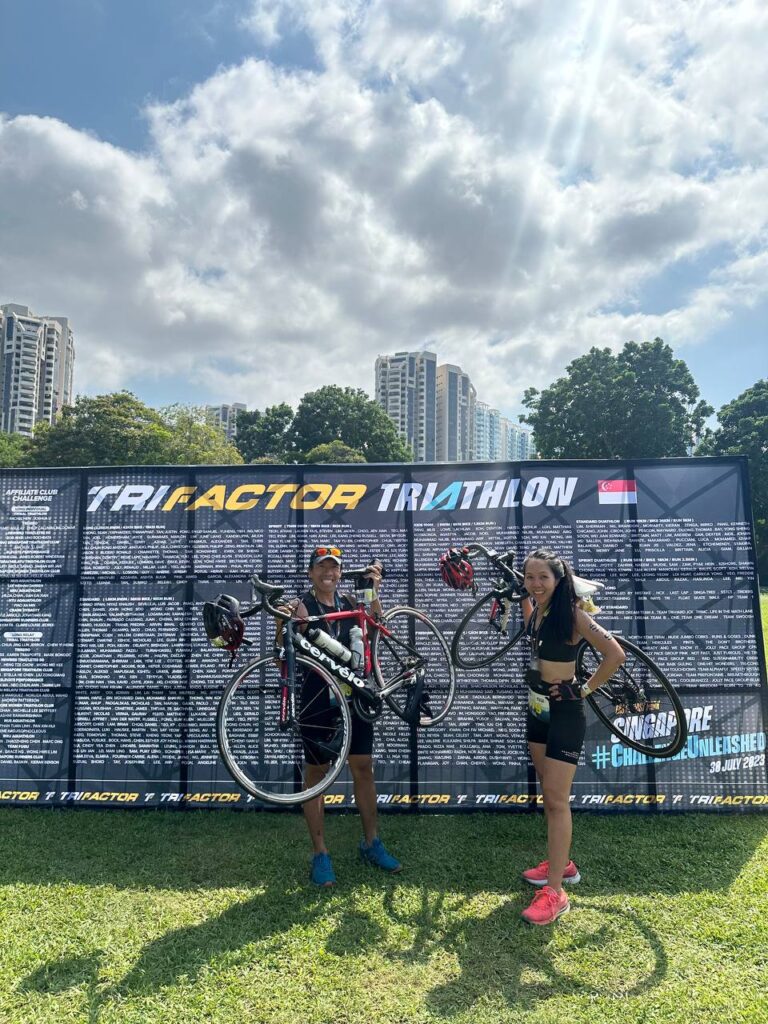 Enjoying the sunshine